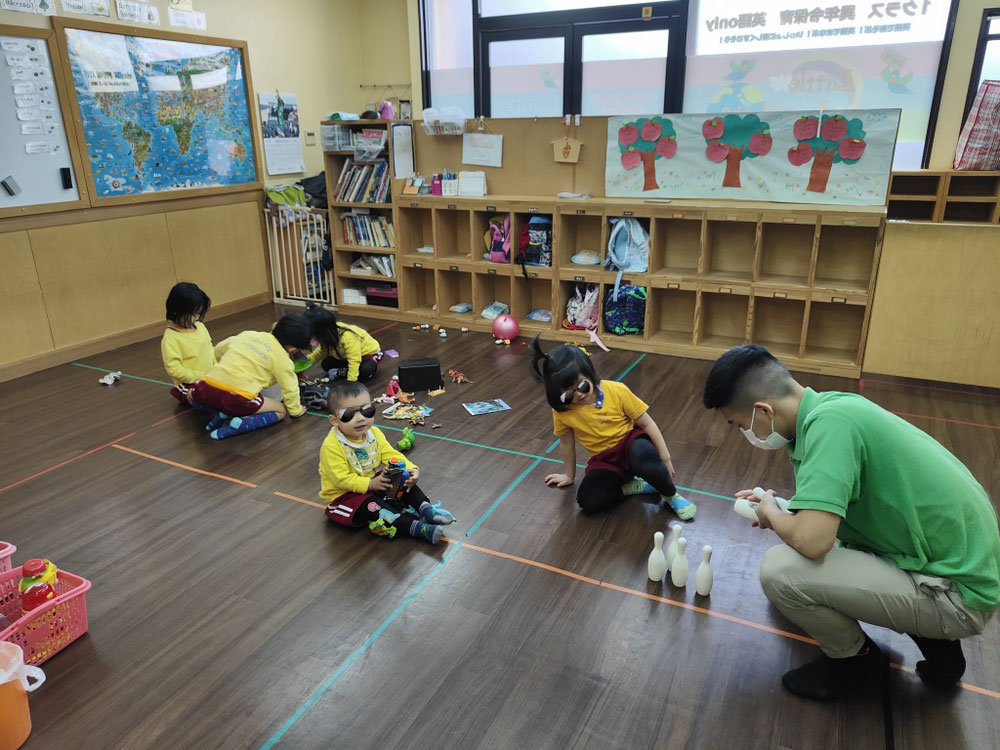 The fun is starting. All the kids speaking in English.
We are lucky to have an intern with us for a few weeks. 
He wants to travel abroad and needs English so wants to brush up...
He says when he was at school though he had no interest in English and regrets not focusing more.
#未来 #異年令保育 #英語only #1クラス #池田市 #川西市 #豊中市
#2歳 #3歳 #4歳 #5歳 #英語