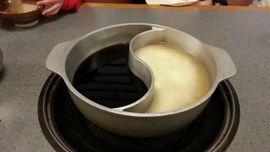 18th
*unsafe
*electronic
*especially
*the company is trying to get other companies customers to change
*P.R
*advertising
*life & death register
*go to the new school
*psychic
*paragraph
*host the party
*how many in your section
*twenty seven guests
*Nepal
*speech
*what are you going to say?
*introductions and greetings
*I dislike the farewell
*how do you say?
*"I know you all are Enjoying yourselves, but unfortunately it has come to the end of the party and its time to say farewell"
*feast
*beneficial
*If you learn one thing its very beneficial
*different to each other
*my mind gets tired
*he speaks English well better then you ;-)
*what time do you work too?
*translate
*snow flower
*especially nothing / nothing special
*asics A.S.I.C.S is an acronym for " anima sana in corpore sano" health mind in a healthy body
*manners , polite
20th
*Romantic
*lane
*trees lined up along the lane
*dusk, evening
*our shadows are stretched across the ground
*always holding hands
*holding hands forever
*hero
*If i'm with you I feel like crying/weeping
*I could smell the smells of winter
*I've heard
*every other day
*two days a week
*last week
*stopped
*continuing
*quitting
*club activities
*do you have to do it ?
*I want to
*basketball
*don't have to do it
*what sports do you like*
*wrestling
*weight divisions
*physical education teacher
*is he strong
*greeko roman
*closed country
*do you have my book
*did i leave my book here
*drowned
*Island
*cool,calm judgement
*my mind is strange
*picked on him, bully
*I was Interested
*Himalayan cheese
*are you busy today*
*I will work hard today
*lots of food
*caught a cold
*she went back home early
*two stories high
*we were on the second floor
* the first floor was empty
*office district
*they are not shy
*immersion
*subtitles
*sculling the drinks